You need a household income of about RM 12k to live comfortably in Kuala Lumpur, Malaysia without children. 
How did I come up with this number?
I created a survey on social media

(Twitter & LinkedIn).
I created my own budget as a newly-wed couple living in Kuala Lumpur.
Disclaimer: This article & video is not financial advice. My calculations are very rough estimates and is intended for general knowledge. Please consult a real financial planner/advisor.
My Definition of a 'Comfortable' Life:
My definition of a 'comfortable' life in Kuala Lumpur is based on the typical lifestyle of M40 & T20 couples around me without children:
A home in a decently convenient location
A car to go to work & run family errands
Restaurant & café weekend outings
Travel locally and maybe internationally once a year
Able to save & invest at least 10% of monthly salary
Have enough money for a hobby
But what is a good salary (household income) to be able to afford a 'comfortable' life as a couple in Kuala Lumpur?
To find out, I created a poll survey on social media and asked my followers:
Survey: Cost of Living From Real Malaysians
The majority (67%) of the voters believe that a household income between RM 5,000 to RM 10,000 is enough to live a typical middle class lifestyle in Kuala Lumpur without children:
Real Malaysian Cost of Living Survey:

How much monthly household income (couple without children) do you need to live comfortably in KL?

– Can enjoy restaurants & cafés
– No debt except mortgage & car
– Can travel
– Can save at least 10% monthly
– Can afford a hobby

— Helmi – Balkoni Hijau Blog (@HelmiHasanBH) May 11, 2021
However, everyone lives a different lifestyle. My vote is that we needed a combined income of between RM 10k to RM 15k. Here's our budget:
My Budget For a 'Comfortable' Couple Lifestyle
| | | |
| --- | --- | --- |
| Expenses | Monthly Percentage | Monthly Budget (RM) |
| 1 Decent Family Car | 27% | RM 2,650 |
| Housing | 25% | RM 2,480 |
| Necessities | 14% | RM 1,400 |
| Luxuries | 8% | RM 760 |
| Savings | 15% | RM 1,463 |
| Money to Family | 10% | RM 1,000 |
| Total Take Home Needed (After Tax & EPF Deductions) | | RM 9,752 |
My monthly expenditures as a couple in Kuala Lumpur
To estimate the gross income or salary to support a 'comfortable' life as a couple in Kuala Lumpur, I assumed taxes are 7% & EPF deductions are 11%.
CAUTION: Tax calculations are complicated and everyone has different deductions. I am using an estimated 7% income tax as a ball-park calculation.
You need a household income of RM 11,893 to live comfortably as a couple in Kuala Lumpur
Car expenses are shockingly high, sometimes more than housing.
Saving a min of 15% from take-home pay is quite tough.
Let's dive a little deeper & the start with the car ownership costs:
Car Expenses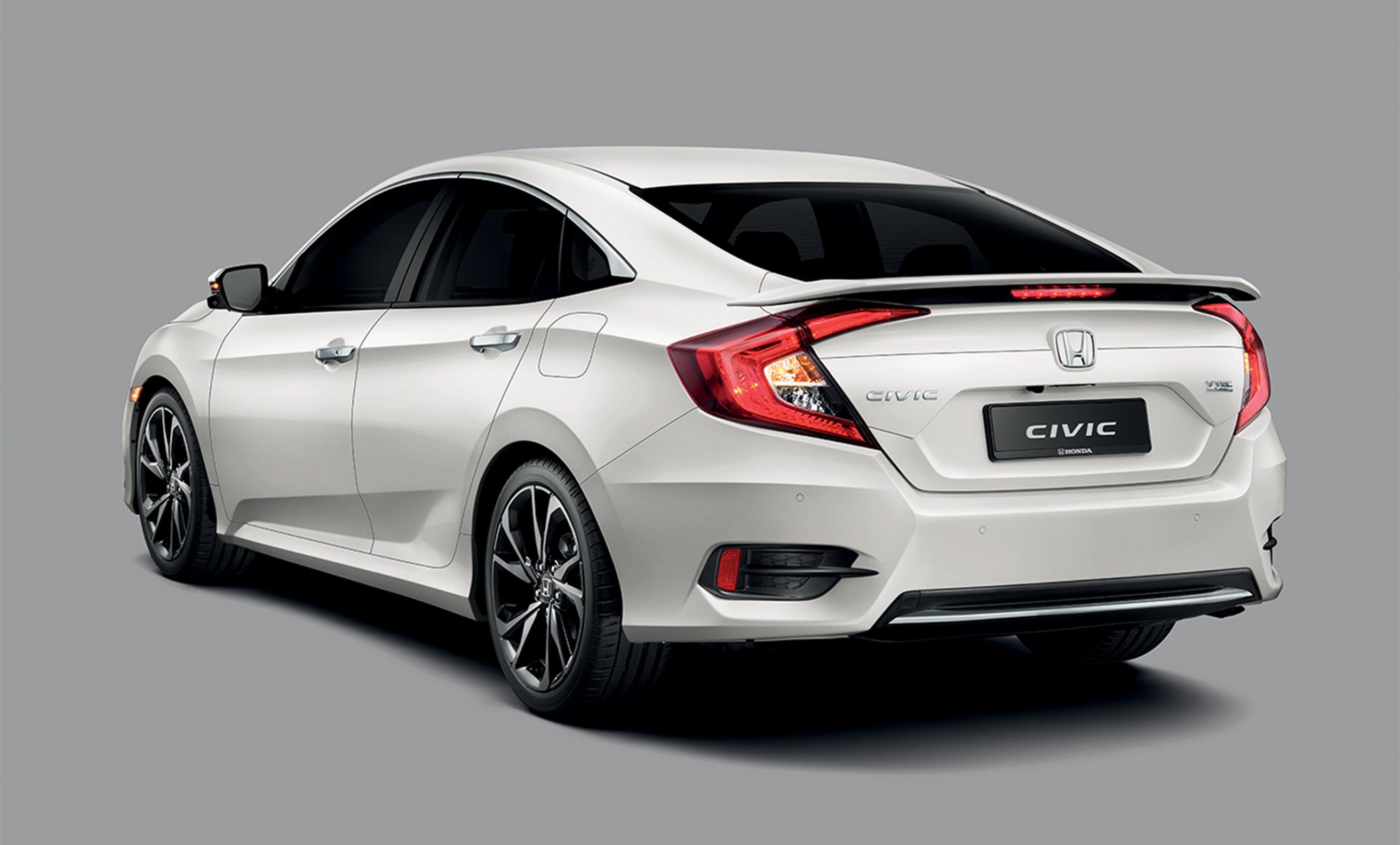 Let's be honest, Malaysian public transportation sucks. Most couples need a car to get to work, visit the in-laws, weekend outings, and running errands.
The cheaper the car, the better it is for your finances. But a Mercedes is too expensive, and on the opposite extreme, a Perodua is cheap, but it sucks. So what's a nice middle-ground?
From my research, the Honda Civic Turbo is the best value, all-rounder family car under RM 130k & it shows as there are so many of them on the Malaysian roads.
Let's take a look at the monthly cost breakdown if I were to own this car:
| | |
| --- | --- |
| Honda Civic Turbo Ownership Expenses | Monthly RM |
| Hire Purchase to bank (7-year loan) | RM 1,800 |
| Petrol | RM 300 |
| Touch N Go (Tolls) | RM 50 |
| Maintenance1 | RM 50 |
| Insurance2 | RM 292 |
| Road Tax3 | RM 7.50 |
| Parking | RM 150 |
| TOTAL MONTHLY COSTS TO OWN A HONDA CIVIC | RM 2,650 |
Table of monthly expense to own the Honda Civic Turbo
1: Maintenance costs around RM 300 every 6 months. Divide this by 6 is how I got RM 50 a month.
2: Full rate insurance will cost me RM 3,500 a year without any NCD discount.
3: Road tax a year is RM 90 for a 1.5L engine.
RM 2,600+ a month to own a common Honda Civic? Absolutely shocking.
Thinking Outside the Box: If you choose to not own a car and use car-pooling, trains & car rentals everywhere you go, It might not cost you more than RM 2600+ a month! Plus, you don't have to deal with driving, parking and maintaining a car.
Referral: SoCar has plenty of promos. Sign up here & use code Q4R0ZD to get a RM50 off for your first booking.
Decently Comfortable & Convenient Housing
We all want a decent place to stay not too far from where both of you work. For example, Bandar Utama is a decent place to work and live.
A quick search for property rentals in that area shows that there's a healthy selection within a budget of RM 2,000 a month:
Not the best property to live in, but it's good enough if you're not overly picky.
Here's the estimated cost breakdown if I were to stay at a similar place:
| | |
| --- | --- |
| Housing Expenses | Monthly RM |
| Mortgage / Rent (min 2 bedrooms) | RM 2,000 |
| Building Management Fee1 | RM 200 |
| TNB (Electric bill) | RM 150 |
| Internet | RM 90 |
| Water Bill | RM 30 |
| Indah Water (IWK) – Sewerage Tax | RM 10 |
| TOTAL MONTHLY COST TO LIVE IN A DECENT HOME | RM 2,480 |
1: Maintenance Fee: You don't have to pay for this if you are renting. The landlord usually pays for you.
From my observations, a min 2-bedroom housing in Klang Valley rental/mortgage can be classified as:

Low End: Below RM 2,000
Average: Around RM 2,000-RM3,000
High End: Anything above RM3,000
Basic Food & Groceries
| | |
| --- | --- |
| Basic Necessity Expenses | Monthly RM |
| Regular food (for me, anything below RM15 per meal) | RM 500 |
| Groceries | RM 400 |
| Insurance (RM 300 each) | RM 600 |
| TOTAL COST OF BASIC NECESSITIES | RM 1,400 |
Lifestyle
This budget is important. I believe it's healthy to splurge in moderation in something that you and your partner enjoy doing.
For my wife & I, we love to eat out at decent restaurants & cafés at least twice a month.
You can pick how to splurge your money in this budget category. Here's mine:
| | |
| --- | --- |
| Luxury Expenses (Nice to Have) | Monthly RM |
| Restaurant / Cafe outings | RM 300 |
| Travel / Staycation1 | RM 200 |
| Phone bill | RM 60 |
| Giving money to family2 | RM 1,000 |
| TOTAL COST OF LUXURY | RM 1,560 |
1: We might not travel or spend on a staycation each month, but this budget can be accumulated for an even nicer experience in the future.
2: I believe that I should be treating family regularly. Unfortunately due to my career change, I can't achieve this budget target yet, but I am working on it.
15% Savings
Saving 15% from our take-home pay may sound small, but having the discipline to do this is actually pretty tough.
There's always something breaking down and needs to be replaced that needs money.
So it's super important that you stick to your min savings plan of at least 15% each month.
To read how to invest for beginners, check out all the stuff that I've tried.
The easiest way to invest for beginners is to use Wahed Invest robo-advisors as it's quite easy to withdraw your money anytime you want, and it gives decent returns:
If you want to try out Wahed Invest, copy my referral code below and sign up below to get USD 2.5 into your account:
Now use that code when signing up to Wahed invest to get USD2.5 into your investment account:
Summary: A Good Salary to Live Comfortably
The majority of Malaysians who answered my online survey says that they need a minimum of between RM 5k – RM 10k to live a 'comfortable' life as a couple in Kuala Lumpur.
However, from my budget, we need at least RM 12k. But if you look at all the breakdown, it's by no mean super luxurious either and totally relatable to the desires of most M40 & T20 Malaysians.
Car expense are shockingly high, amounting to more than 25% of my monthly budget.
I recommend not to spend too much on a car, so you'd have more money to spend on other things that might be more meaningful.
Let me know in the comments what you think about this survey.